Explore all new jobs within Holmes Care Group. Search by location, category or job role, or simply browse our recruitment site to find inspiration!
Find the right opportunity for you and build your career with us.
At Holmes Care Group it is our employees that really make a difference; their commitment to our culture of excellence makes us a leading care provider.
We work to empower our employees so they can achieve more, ensuring that they have the freedom and resources to help them make a difference in the care industry.
We know where we're going as a company and how we'll get there. We are committed to delivering the highest standards of person centred care and striving for excellence to enrich the lives of our residents. As a family run business, our values are very important to us and we are always looking for thoughtful and dedicated people to join our wonderful teams.
We recruit hard working, caring and talented people who can become a part of our ongoing growth and success - what are you waiting for? Download an Application Form below and submit it to our recruitment team at recruitment@holmes-care.co.uk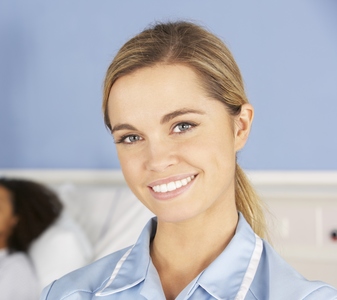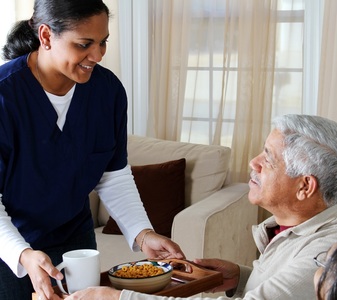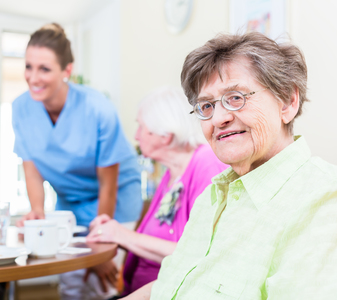 Learning & Development
We want to ensure that all of our employees are able to grow and develop in their chosen field and that everyone has access to all the training they need for their job and future development.
We offer a vast range of training opportunities and use a number of different methods to support employee development, including:
Induction and mentoring
E-Learning (up to 12 separate modules)
Face to Face training courses - to explore the relevant subject and to allow full understanding of the material
Virtual Dementia Tour experience training – a scientifically proven method of building a greater understanding of dementia
Certified and nationally recognised qualifications
We use our own E-Learning software which allows students to complete the courses in their own time whilst gaining certificates in; Safeguarding, Health & Safety, Dementia Awareness and many other topics.
An app is also available to download to help ensure that employees can access our E-Learning website via mobile phones or tablets.
Training
Domestic Assistants have access to relevant Housekeeping, COSHH and H&S qualifications.

Kitchen Staff have access to Food Safety, Diet, Menu Planning and Nutrition courses and professional qualification courses.
Supervisors and Managers; we offer various management training sessions and workshops including; Business Planning, Disciplinary and Investigation Training, HR Policies and Procedures, Absence Management Webinars, Minute taking Training and much more.
Nurses are supported with on-going professional development including the NMC re-validation process in which Holmes Care Group offer comprehensive guidance and CPD portfolio folders, face to face clinical and care training sessions, and a wide range of clinical E-Learning modules.
Care staff have access to a wide range of care related training including, but not limited to:
Moving and Assisting People
Safeguarding
Dementia Awareness
Challenging Behaviour/ Positive Interventions
Risk Assessments
Document and Record Keeping


The training we offer does not stop there, Holmes Care Group provides ongoing support to all of our employees' continuing their professional development and enhancing their skills within the care sector.
Our benefits
What can Holmes Care Group offer you?
The key to our success lies in the commitment and professionalism of our hardworking people. We aim to provide them with a working environment in which they will develop their skills, perform to the highest of standards, as well as be part of a close knit team who form strong friendships and enrich the lives of our residents.
At Holmes Care Group, we strive to employ the very best talent and we also recognise the importance of rewarding our employees for their hard work. As such we offer a generous benefits package and a wide range of rewards, especially tailored to our employees.
Kind words from our residents and their families
Baytree Court
Baytree Court is a very relaxed home, pleasant staff and one of the nicest homes I visit, always get a smile. Service users seem happy.
Glenys Newbury - Health Care Community Worker
Almond View Care Home
To all the staff at Almond View - a big thank you for looking after Mum, with such kindness and dedication. Despite living 400 miles away, I always had a good feeling that she was in good hands. When I did visit, the staff without exception, stopped to chat to us even though they were extremely busy. Please accept my heart felt thank you to you all - a real credit to Almond View.
Carol
Bankview Care Home
Thank you for the excellent level of care that my father, Frank Boyle, has received. Bankview demonstrated for us the template for a care home and how it should feel and be run. Friendly, welcoming, excellent care levels, length of time staff remain loyal to the home and above all a clear and comforting atmosphere of great leadership.
Barbara and Jan
Social Work Department
Bankview Day care is welcoming and homely, meeting a wide range of needs with well trained staff and individual care for each client.
Bankview Day Care Centre
Bankview Day Care Centre
I understand why mum loves coming to Bank view Day-care it's a home from home and the activities offered are excellent
J Campbell
Bankview Day Care Centre
The day care centre has made a huge difference to my life. Best thing I ever done, my week was boring now I have days out and shopping trips and good company.
R Burns
Baytree Court Care Home
We can not thank you enough for all the care, support and attention the staff at Baytree Court have given Marc. The staff have always given their time and support to us on visits which has meant a great deal.
Doreen and Yvonne
Beechwood Care Home
Both mum and I were most impressed with Beechwood and we have decided that is where we would like Dad to come to. You have put both mine and mum's minds at rest knowing that Dad will be looked after.
Thank You
Susan Gibson
K Macdonald in memory of my Aunt Jean
I can't exaggerate the admiration I have for the management and staff of Craigielea. I've never experienced so much patience, coaxing, kindness and care. These people share their lives and emotions, laugh and cry and mourn for the people who entrust themselves to care.
Craigielea Care Home
J Ellis in memory of Steve
The staff talked about my best friend being an inspiration to them, despite his illness It made me change my approach with him, instead of being despondent and sad, I spoke with him the way we had always been with each other. The staff saw him as a person.
Craigielea Care Home
Shelagh Goldie
My uncle, who is a retired GP, recently visited Dad on a trip over from Canada and commented that Craigielea is one of the best places he has ever seen in his experience of elderly care units. Very homely, calm, relaxing and wonderful staff. Keep up the fantastic work you do!
Craigielea
Cranham Court
I am writing to put on record how grateful, I and my family, are for the excellent care George received while in your care. He could not have had more or better care. Please pass on to your staff our appreciation of their kindness, help and caring attention we all received.
From the greeting at my first visit, I felt the genuine care and pride in their work shown by your staff. I cannot praise too highly, all of your caring staff for their dedication. I thank you so much.
Beryl Ford and Family
Cranham Court
My mother was placed in this home by Queen's Hospital, Romford, on Gold Standard End of Life care. Consequently, she was only there for a short period of six weeks. During that period she was kept safe, warm and clean and was treated kindly with respect. The patience of the nursing/support staff was outstanding. Everyone from Matron, Admin, Cleaning and Laundry staff was caring, considerate and obliging. True professionalism and quality of care.
Tudy Cannin in memory of Mrs I M Haselgrove
Cranham Court
A lovely home with working professional angels. Cannot recommend this enough. My mother was really looked after and her needs were met. They cared, supported, listened and had empathy. The home has beautiful grounds, rooms lovely warm and cosy and always a welcoming helpful face around.Will always be grateful for everything they all did.
Grandholm Care Home
In all my visits I have been most impressed with the Care and Attention shown by all your staff, who are professional and courteous at all times. We are always welcomed with a friendly smile which makes us feel very much part of the home and being involved
J Barber
Grandholm Care Home
Please accept my sincere congratulations for performance and efficiency of Grandholm Care Home. The home provides a very professional, caring and motivational environment with an abundance of patience and understanding. The home is a credit to your team and one of the best in Aberdeen.
I McCormack
← Swipe →